Main Content
welcome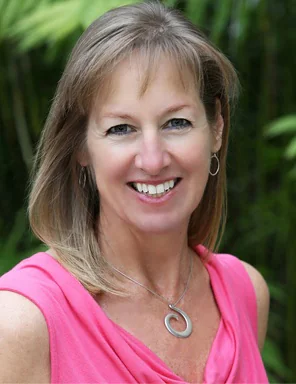 Yolanda
Van Wingerden
I'm a lifelong resident of the Santa Barbara area and serving my real estate clients has been my full-time avocation for over 20 years. My passion for this area revolves around our very unique lifestyle. My demonstrated skills in negotiation, sales and marketing, combined with my deep roots in the community, were the ideal platform from which to launch my Real Estate career in 2001.
As a reflection of representing hundreds of delighted clients, I have earned and have been awarded the prestigious Chairman's Circle Gold or Chairman's Circle Platinum year after year, and remain in the top percentage in real estate sales performance in the Santa Barbara Association of Realtors, and nationwide.
testimonials
Testimonials
I could not have hoped for a better realtor than Yolanda Van Wingerden. My prospective employer introduced me to her when I first came to Santa Barbara to interview. She responded promptly and met me at the hotel the next day. She brought me some real estate listings and we discussed what I would want in a home – my first property purchase. I ask...
- Parissa Vasse
I highly recommend Yolanda Van Wingerden for selling your property, as she did for my family. Yolanda is a gifted Real Estate professional; she is very well respected in the community and has always lived in Carpinteria, she is well known in the business community and understands the market and all the neighborhoods. Her family has been in the Ag...
- Kristine Luba
We decided to sell our first home, where we had lived for 23 years, then subsequently rented for another 8 years. We chose Yolanda and are so happy that we did! Yolanda successfully represented us as buyers of our current home, so we did not hesitate to ask her again to be our representative for this real estate transaction. We jointly decided ...
- Kris O'Leary-Hayes
This is the second time Yolanda has helped me sell and buy a house since 2010. Yolanda is knowledgeable of the real estate trends in Santa Barbara and can be depended upon to always have my best interests in mind. She is optimistic and encouraging and works hard to achieve my goals. Yolanda is generous with her time and has a good sense for making ...
- Nancy Javore
Yolanda helped my husband and I find our dream home and we absolutely loved working with her. As first-time home buyers, we had a lot to learn and asked many questions along the way. Yolanda's knowledge and expertise gave us the confidence we needed - and she was incredibly helpful in guiding us through every step of the escrow process. From the ...
- Ashley and Tom
I would like to thank Yolanda for all of the work she did for us. Early morning texting, late night phone calls and emails; always positive and always cheerful. I was guided through the process seamlessly! I recommend her to anyone who is considering the sale or purchase of their home. I give her a big thanks for everything!
- Chrissy Snow
Yolanda did an amazing job helping me to sell my home at a great price and in record time. She was always friendly, professional and willing to go the extra mile whenever needed. I HIGHLY recommend her for any real estate transactions!
- Michael Mendoza
Yolanda is very professional and knows the Carpinteria-Santa Barbara real estate market well. She diligently worked to sell our house and we will definitely use her again!
- Susan and Stan Newman
Yolanda was wonderful in helping us find and purchase a house before moving to Santa Barbara. She did an incredible job helping us sell the house quickly at the price we wanted. She is very detail oriented, focused on helping the client, and knows the local area extremely well. Yolanda is a highly-talented real estate professional - - you will want...
- Alex Regan
I have purchased several homes in the past with realtors I considered good, however Yolanda re-set the bar of excellence for me! What I found most impressive is that although I was only purchasing a condo, I felt that I was treated to the same level of attentiveness and professional interest as if I were purchasing a multi-million dollar property...
- Eric Carr
www-yo
WHY WORK WITH YO?
Locally-raised, area expert
Exceptional work ethic
Prompt follow up
Yo is in the top percentage in sales performance of
the Santa Barbara Association of Realtors